We are really excited to let you know about a brand new project we are working on called Ecozoic.
Here is the introductory video - watch this space for more news to follow!
CULT CRITIC MAGAZINE INTERVIEW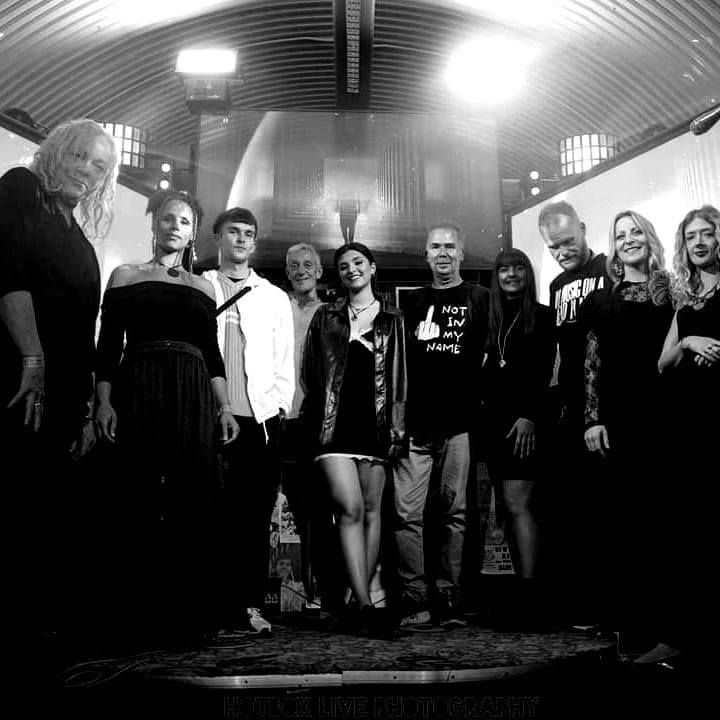 Connect
A Creative Response To Climate Change
Connect - a creative response to climate change
The Black Chapel Collective, a collaboration of talented creatives, has taken a place among global climate change activists, receiving international praise at some of the world's most prestigious film festivals and from the musical and spiritual community.
'Connect' has been welcomed by the creative industry, taking home prestigious titles, including 'Best Environmentalist Film' from the 2021 New York Tri State International Film Awards, as well as winning at the Buddha International Film Festival, Cult Critic Movie Awards, Rome Music Video Awards and Royal Society of Television and Motion Pictures Awards.
The project is also performed as a live multimedia music experience event, with its diverse entourage of live musicians, DJ,s and rappers.
The Black Chapel Collective's award-winning project uses music, visuals, speech samples, poetry, and dance to create an inspiring, multi-media response to the planet's most pressing problem, climate change. As creative individuals all reacting to climate change on a personal level, the multi-sensory aspect of Connect interweaves these personal reflections to form a unified response, highlighting the common bond between all life on earth.
Steve Mortimer, a member of the Black Chapel Collective and producer of Connect, commented: "On our current path, we are at a huge crossroads and the decisions we make now will determine the future of the planet and everything living on it. We have less than 10 years and counting before we do irreparable damage, and we need to act now.
"Connect is our response to the climate emergency and our way of trying to inspire other people into action. As a collective of artists, we truly believe that creativity, imagination, and education are the key areas that will help us to reset. We need to reconnect with ourselves, our community, and the planet to have a truly sustainable future, and that's what Connect is all about.
As well as being selected for over 130  international film awards The Black Chapel Collective have also worked with Music Declares Emergency and Earth Percent – both leading voices in the music industry's response to climate change.
The film of Connect is available to watch here.
The real power though is in the live experience which engages the audience both musically and visually with its award-winning graphics and live musical performance.
For bookings please contact Steve Mortimer 07800 779700 ( steviemort@virginmedia.com